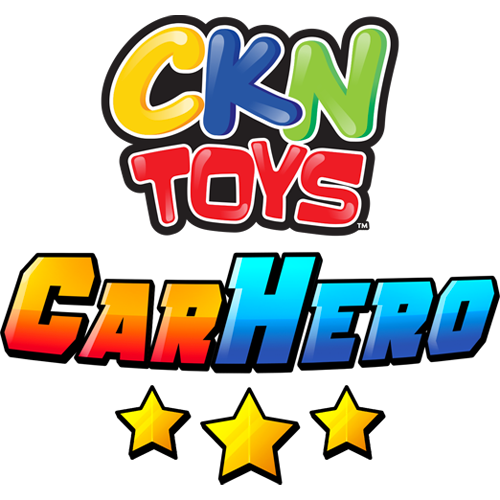 The Client
CKN Toys is Australia's biggest YouTube channel and a global kids brand on the rise. In April 2020 they released a global merchandise line and in the same month Nickelodeon launched a new TV series called Calvin and Kaison's Play Power based on the two brothers from CKN Toys. CKN turned to Colto when they wanted to build out the brand in the mobile space and in May 2020, CKN Toys: Car Hero was released.
Our Approach
Our team started by watching CKN's YouTube videos to understand what kind of toys and games made brothers Calvin and Kaison giggle and laugh out loud. The boys love playing with toy cars so our game designers wanted to make cars central to the game. We researched the types of mobile games that would work best for the brand and its followers and decided to make a 3D runner game with a twist!
The Product
CKN Toys: Car Hero is a 3D runner game where the player drives a racing car through a giant toy city and a desert space launch town. The player dodges, skids and swerves to avoid giant  obstacles such as roadblocks, giant xylophones and rockets whilst collecting coins and diamonds and completing missions. These rewards are used to upgrade vehicles or change Calvin's outfits.
Become a beta tester!
Hey parents! Do your kids want to be the first to test our games?
Sign them up below and join our exclusive group of super users!